Appalachia Technologies Blog
Appalachia Technologies team is comprised of a diverse mix of IT professionals, some of whom have been on the forefront of IT since the industry's inception. Through the years, our team has developed a wide array of experience in understanding individual needs and how they relate to your business.
What is MDM - Mobile Device Management?
What is MDM?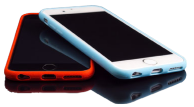 Mobile Device Management is software that allows companies to administrate mobile devices like smartphones or tablets. Many people are familiar with desktop PCs connected to a local domain. MDM is based on a similar idea, but MDM allows settings, apps, and content to be managed across different operating systems (like iOS or Android) and devices do not need to be connected to a local domain controller. Essentially, it allows companies to manage phones and tablets no matter where those devices are located.
Security First
MDM allows you to secure mobile devices in several ways. You can set and enforce passcode policies, lock or wipe lost devices, and even revoke company-managed apps from employee-owned devices. Software updates can be delayed for app compatibility purposes or forced to ensure that devices have the latest patches and security fixes. You can monitor company-owned devices for jailbreaks and malicious configuration profiles, which can be signs that a device has been compromised.
No More iTunes Gift Cards
Instead of reimbursing employees for purchasing necessary apps (and then losing that investment when the employee leaves or transfers to a different position), MDM allows you to purchase app licenses that are tied to a corporate account and then assign those licenses to specific users or devices. If the employee no longer needs that license, it can be revoked or transferred to another employee. Some companies used to purchase iTunes gift cards and give them to employees to purchase apps. MDM eliminates the need for these messy methods and provides a much more organized paper trail for auditing. It also allows you to easily see which apps are installed on which devices, allowing for much easier access to inventory information without having to touch every device.
Let Everyone Use Their Favorite Devices
While some MDMs are platform-specific, many work equally well on iPhone or Android phones and tablets. You don't have to purchase a bunch of new devices to use MDM, and you can even use many features with BYOD devices. Employees get to use the device they prefer and are most comfortable with while maintaining the data security that your organization requires.
Find Your Phone
Most MDMs provide detailed GPS location data for company-owned devices, and IP-based location (if permitted) for BYOD devices. If anyone in your company is prone to misplacing things, it's easy to help them find their devices. In addition to increasing the chances of recovering lost or stolen devices, MDM also allows you to lock or wipe a lost device so that sensitive data doesn't fall into the wrong hands.
Efficient Management
With cloud-based or local MDM solutions, you can set up profiles for groups of users and entire departments all at once. You don't need to go through a setup checklist or even touch each individual device to add new devices to your MDM. You can set your security permissions and options and then just send an email invitation to the end-user, and they can enroll their device on their own. Both cloud and on-premises MDMs can communicate with your devices anywhere they have an Internet connection, so you can have new devices sent directly to users without needing your IT department to set them up first.
You May Already Be Paying for MDM
Microsoft's MDM, Intune, is included in several Microsoft licensing agreements, so you may already be paying for an MDM solution with your Office licensing. Your Account Executive can help you figure out what your current licensing already provides.
---
Chris Swecker is Appalachia's Support Team Lead and has been with the company since 2016. He has worked with technology in the education and non-profit fields, where he specialized in the deployment and management of Apple computers and mobile devices with MDM.