Appalachia Technologies Blog
Appalachia Technologies team is comprised of a diverse mix of IT professionals, some of whom have been on the forefront of IT since the industry's inception. Through the years, our team has developed a wide array of experience in understanding individual needs and how they relate to your business.
Top 8 Sources for Cybersecurity News
Not a single day goes by that we don't either hear the word security or read the word security. See? You've already read it twice! The internet is full of so much noise that it sometimes can be hard to filter out information that pertains to you and your organization, as well as what is credible. Today I thought I'd take a moment to give you some great sources for security news. These are sources that are very accurate and trustworthy.
Let's start by covering three people that I follow regularly. These are all security professionals that have been in this field for decades. Though the experience of each varies, you can take their information to the bank.
Brian Krebs
Brian is a cybersecurity journalist with a special skillset for gaining information and understanding the "underground" markets. For example, he is typically one of the first to know when a breach happens. He has even "played the bad guy" in some of the underground forums to gain information and uncover cyber criminals. Brian has even been targeted by cyber criminals because of his relentless efforts to uncover them. In my opinion, he is considered one of the best "investigators" of cybersecurity. Brian can be found online at www.krebsonsecurity and on LinkedIn.
Kevin Mitnick
In the 1990's Kevin was one of the FBI's Most Wanted for his hacking. In 1995 he was arrested for federal offenses involving computer hacking and wire fraud, and he spent 5 years in prison. At the time, this was a very high-profile case. After being deemed rehabilitated by the courts, Brian now runs his own cybersecurity practice called Mitnick Security Consulting. He travels the world speaking to security professionals to train them on how they can better secure their organizations. He has even gone on to develop some of his own security products. Kevin can be seen around the web on LinkedIn.
Eugene Kaspersky
Eugene has been in the security industry for over 30 years. He founded Kaspersky Labs, an IT security company with 4,000 employees. He is known for his Kaspersky antivirus program as well as his endless contribution to the security industry. For the past 8 years, Eugene has been a contributor to the Verizon Data Breach Investigations Report. He is mostly seen in Twitter and LinkedIn. I personally have been connected to Eugene on Twitter and enjoy is daily tweets.
These of course aren't the only three people that I'd recommend following. A quick search of "Top Cybersecurity Influencers" will put some of the greatest professionals at your disposal. I'd recommend picking a few more of your favorites to follow.
Websites to follow:
My day would not be complete if I wasn't doing research via my typically web surfing. My daily routine includes visiting the following sites each morning as I'm drinking my sweet tea (not a coffee guy – cue the gasps!). All these sites are security related and show the latest news. By regularly cruising through these five sites, you will certainly have some of the latest security intel.
I highly recommend adding these sites to your favorites. To dig even deeper, you can also do special searches on news.google.com for cybersecurity and find some of the latest headline news pertaining to security.
TweetDeck/Twitter
Even though Twitter seems to be a social media platform, a product owned by them called TweetDeck is definitely my absolute favorite source for collating news. I typically dedicate my 32-inch monitor to TweetDeck to show me instant, real-time news before it even makes headlines. TweekDeck gives you the ability to use multiple columns to sort and display relative hashtag searches. I have my columns setup as so:
Normally when a tweet is posted in Twitter, sources will include relevant hashtags. By building columns out with hashtags such as #cybersecurity, #infosec, #informationsecurity, and so on, I see the tweets instantly as they are posted. Using this method, you can see headline news before it even makes the news. You can also do searches for the "top cybersecurity hashtags" and select other hashtags that may be more relevant to your organization.
While my personal list can serve as a great starting point if you do not have a routine for staying up on the latest news, the main point is to find sources that are helpful to you and your business and make it a habit to check them. Because of the rising number of attacks, timing is critical. By staying proactive and discovering news as it is happening, you will be able to better respond and prepare your organization. Even though breaches that you read about may not affect you, it will give you a better understanding of the different types of attacks and help your IT/Security team prepare and protect accordingly.
If you would like even more sources of information, we are always glad to help. Please reach out to Appalachia Technologies.
---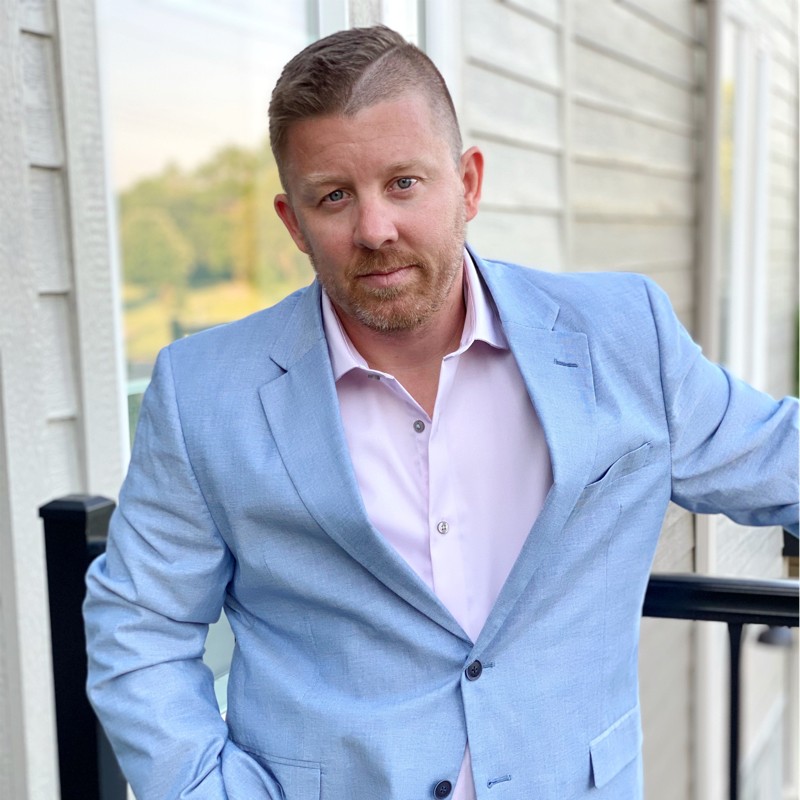 Mike Miller is a cybersecurity professional with 25 years of experience through the IT industry. He has focused on security, specializing in the areas of Virtual Chief Information Security Officer services, Governance, Risk, and Compliance, PCI, SOC, Intrusion Detection, Penetration Testing, and Incident Response. In 2011, Mike founded Cyber Protection Group, which was acquired by Appalachia in 2022. Mike is passionate about mentoring and assisting aspiring cybersecurity professionals and can be found regularly sharing insight on his LinkedIn profile. When he isn't fighting cyber crime, Mike loves spending time with his wife and kids, often boating in the Ozarks.