HIPAA Security Risk Assessment
Meeting and Sustaining HIPAA Compliance Requires Regular Evaluation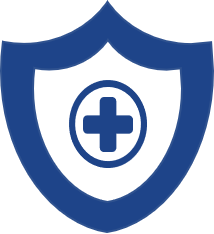 Protecting sensitive patient and customer data is not only ethical, it's required. In order to maintain HIPAA compliance, your organization needs to have written policies and procedures, provide employee HIPAA security training, and perform regular compliance testing across the board.
We can perform your HIPAA Security Risk Assessment, and we've streamlined the process requiring minimal action on your end. We'll provide a HIPAA Compliance snapshot, along with an analysis of potential threats, risk determination, and we'll make additional security recommendations. If needed, we'll assist with a plan for remediation, and our team can work with yours to help you meet compliance.
---
We Handle All of the Complex Requirements
The highly-certified IT security experts at Appalachia Technologies can assist you with every step of HIPAA compliance, including:
Steps towards HIPAA compliance remediation
HIPAA security training for your employees
Employee HIPAA compliance testing
Writing policies and procedures
HIPAA compliance reporting and consulting
---
Don't put your sensitive patient data at risk! Reach out to us at (888) 277-8320 if you have any questions or to schedule your assessment.