Managed Services
Outsourced IT Overview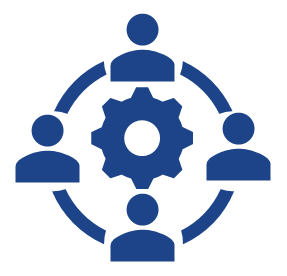 What is a Managed Services Provider? A managed services provider (MSP) offers management and support of IT network-based services, applications and equipment. As businesses become increasingly dependent on IT, the need for a reliable MSP that allows business owners and employees to focus on their core functions has become critical.
Among current users of managed services, 46% of firms have trimmed their annual IT expenditures by 25% or more as a result of their shift to managed services, including 13% that have slashed annual IT expenditures by 50% or more on the IT functions they have given over to an MSP.
- CompTIA, Trends in Managed Services study
---
What Can Remote Monitoring and Management Do For Your Business?
Our remote monitoring and management (RMM) platform continually monitors the stability and security of your IT network so you can experience maximum network uptime, increase your efficiency and focus on your core business functions.
Appalachia offers a comprehensive suite of Managed Services, with a strong emphasis on cybersecurity and rooted in the Center for Internet Security™ (CIS) "Top 20" Controls. Leveraging our staff's deep knowledge, expertise and experience, we utilize the Basic, Foundational and Organizational CIS control sets, providing oversight and diligence across the managed Client endpoint-infrastructure.
There are (3) distinct service-levels that successively build-on each other, designated Monitor, Manage and Protect, that provide our skilled NOC analysts (Network Operations Center) diverse layers of device visibility, focusing on conditions that could negatively impact the Client business operations, as well as proactive actions that protect the Client environment. Our robust RMM platform supports early detection and remediation of issues before they cause downtime or data loss. We also generate regular reports that provide insight into your IT system, including the business value and services being received, which will help you plan and budget for future IT expenses.
When additional cybersecurity layers are needed, Appalachia's Protect+ Managed Cybersecurity provides Managed Security Information and Event Management (SIEM) and Firewall Services. Our highly skilled SOC Engineers (Security Operations Center) will proactively monitor and investigate conditions and activities that represent risk to your business and compliance mandates.
---
Appalachia's Managed IT services provides a proactive and systematic approach to managing your company's IT and Cybersecurity needs.
---
If you would like more information about managed IT & Cybersecurity services provided by Appalachia Technologies, please take a moment to fill out the form on the page or give us a call at (888) 277-8320.