IT Infrastructure and Networking
From Planning to Implementation, Appalachia Can Handle Complex IT Projects of Any Size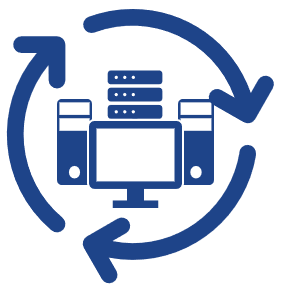 If your organization needs to expand upon or upgrade the IT infrastructure that keeps it running, you also likely need to do so with minimal disruption while staying within your budget. Our project managers can provide the timely delivery of your project while coordinating all of the complex moving parts involved.
Appalachia Technologies is Vendor-Agnostic
Many IT providers partner up with certain technology vendors, to the point where they will "rip and replace" perfectly good solutions just to put in something they resell. Appalachia Technologies doesn't work that way. Our engineers will work with virtually any hardware or software vendor to get the job done. Why burn through your budget just for brand loyalty?
That said, our staff is highly-certified in some of the biggest names in the networking industry, including Juniper, Fortinet, Brocade, Meraki, Dell, HPE, Cisco, and more. We keep these certifications renewed and are always working towards more.
---
One-Off Projects to Long Term Technology Planning
Whether you need resources to help get a single initiative off the ground, or you need experts to come in and make sense of a complex situation, Appalachia Technologies has the expertise and diligence to assist your team.
---
Give us a call at (888) 277-8320 and talk to us about your next project.