Multi-Factor Authentication - MFA
What is MFA?
Multi-factor authentication or MFA refers to the use of two or more means of identification and access control—sometimes referred to as "something you know, something you have, or something you are." A username and password, for example, is something you know. Requiring a code sent via text message (SMS) establishes "something you have," i.e., a mobile phone belonging to you. Biometric authentication, through a fingerprint or retina scan, establishes "something you are." Multi-factor authentication is successfully enabled when at least two of these categories of identification are required in order to successfully verify a user's identity when accessing systems.
While many organizations may already have some level of MFA implemented in their network environment, some are looking to extend MFA to other areas of their network to provide more robust protection. The three (3) recommended areas are:
Multi-Factor Authentication for Remote Network Access
Multi-Factor Authentication for Privileged/Administrative Access
Multi-Factor Authentication for Remote Access to Email
Selecting an MFA Solution can be challenging based on what is compatible and/or supported by the vendor, while managing costs. Appalachia can help you navigate the multitude of options and recommend a strategy best suited for your organization's individual needs.
Cyber Insurers Mandating MFA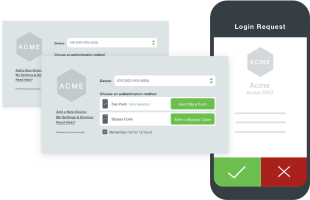 As cyber-attacks continue to be on the rise, many insurers are requiring minimum cybersecurity controls that must be in place to qualify for cyber risk coverage. Insurance companies have different requirements, though most are mandating clients implement Multi-Factor Authentication (MFA) on privileged accounts within the company's internal network. Implementing MFA may also lower insurance premiums.
Read more about a real case in which an insurance provider rejected a ransomware attack claim due to lack of MFA protocol HERE.
While no cybersecurity method is foolproof, MFA is an increasingly important solution to thwart account compromise attacks. In fact, according to Microsoft, 99.9% of account compromise attacks can be blocked by MFA. With a statistic like this, why wouldn't you include this in your cybersecurity plan?
We can design, implement, and manage your MFA Solution; as well as provide additional cybersecurity services such as Assessments, Vulnerability Scans, and Managed Threat Detection & Response.
If you are seeking cyber risk insurance or simply looking to make your business more secure, Appalachia Technologies can help - contact us at 888-277-8320 or .