Appalachia Technologies Blog
Appalachia Technologies team is comprised of a diverse mix of IT professionals, some of whom have been on the forefront of IT since the industry's inception. Through the years, our team has developed a wide array of experience in understanding individual needs and how they relate to your business.
Appalachia Technologies Named to MSSP Alert's 2023 List of Top 250 MSSPs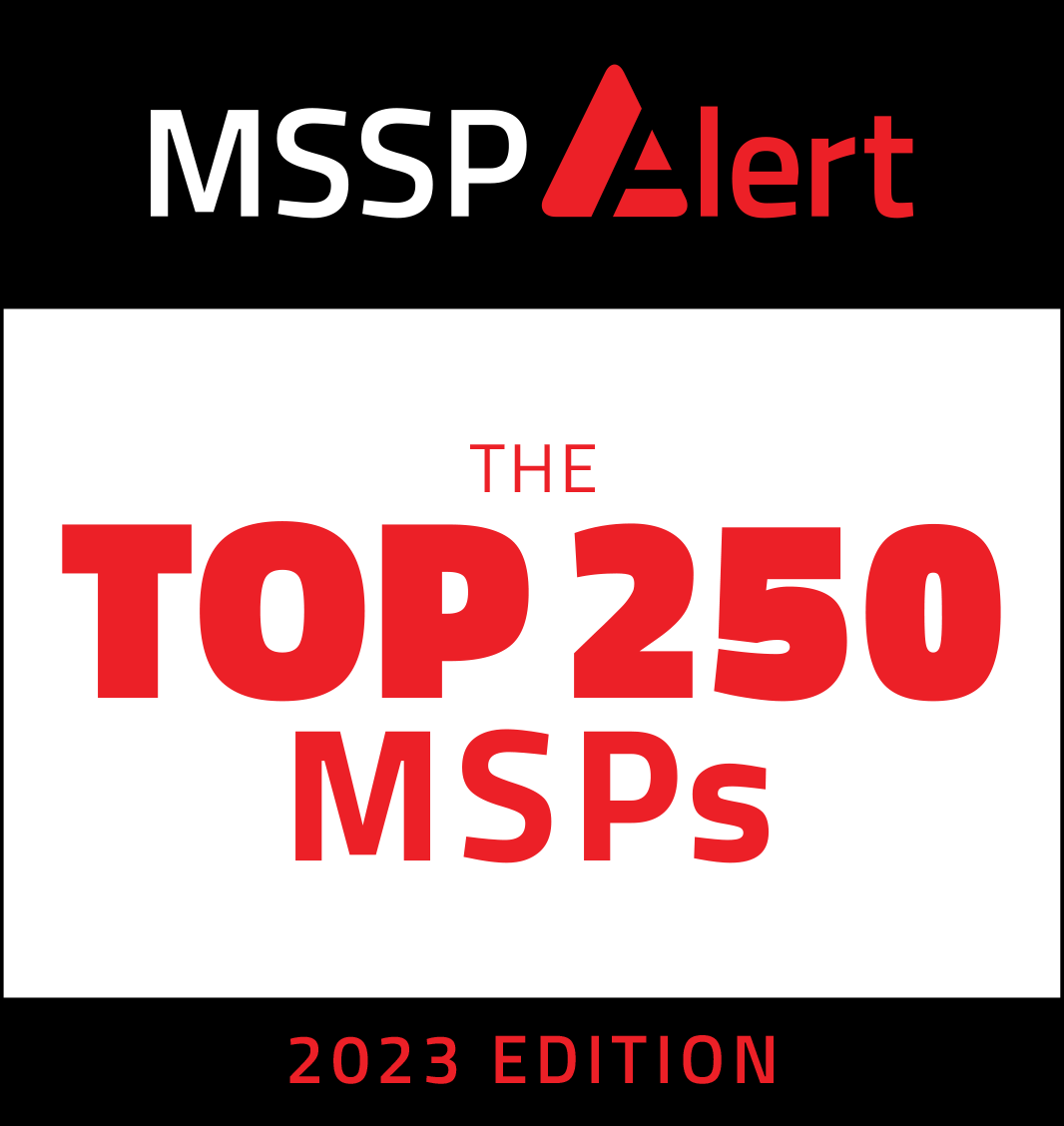 Seventh annual list reveals leading MSSP, MDR and MSP security companies expect strong revenue growth in 2023 vs. 2022
September 18, 2023, Mechanicsburg, PA: Appalachia Technologies ranks among the Top 250 MSSPs (https://www.msspalert.com/top-250) for 2023, according to MSSP Alert, a CyberRisk Alliance resource.
The Top 250 MSSPs honorees were announced in a live webcast on September 14.
Key findings include:
MSSP Revenue Growth & Financial Performance: MSSP honorees, on average, expect to generate $56.3 million in revenue for 2023, more than double the number from our 2022 report. However, the 2023 Top 250 reported 2022 revenues averaged $47 million.
Geography: Honorees are headquartered in 37 different countries.
Profits: 87% of MSSPs surveyed expect to be profitable for fiscal year 2023.
Security Operations Centers: 67% have in-house SOCs, 23% are hybrid, 8% completely outsource their SOCs, and 1% are reevaluating their SOC strategies.
Cyberattack Trends: The most frequent attacks targeting MSSP customers in 2023 include phishing (95%), vulnerability exploits (91%) and ransomware (86%).
Cybersecurity Solutions: Larger MSSPs were more likely to run their SOC entirely in-house (85%) while just half of our smaller segment MSPs ran their SOCs in-house and 33% took a hybrid approach (a portion in-house and a portion outsourced.)
Key Managed Security Services Offered: Almost all of the larger MSSPs (90%) provided 24/7 security event monitoring and response for threat detection use cases on their own. While 61% of the smaller MSSPs provided these services on their own, 35% partnered with another company for these services and 4% of the smaller MSSPs did not offer them at all.
Appalachia Technologies was ranked among the Top 250 MSSPs for 2023.
"We're honored to again be listed as a top 250 MSSP, and we're beyond thrilled to jump up almost 100 places since last year," said Mike Williams, President, Appalachia Technologies. "It's no surprise that this award is a testament to the efforts of our incredibly talented cybersecurity team. We feel the relevance of a cyber strategy is no longer an option for businesses…and we're unwavering in our desire to partner, protect, and educate our clients."
"MSSP Alert and CyberRisk Alliance congratulate Appalachia Technologies on this honor," said Jessica C. Davis, editorial director of MSSP Alert, a CyberRisk Alliance resource. "The Top 250 MSSPs continue to outperform the overall cybersecurity services market in 2023. It's an indication of the strength of managed security services provided by these specialists at a time when cybercrime has accelerated and threatens businesses of every size and from every industry."
MSSP Alert's Top 250 MSSPs list and research report are overseen by Jessica C. Davis, editorial director, MSSP Alert and ChannelE2E.
Click here to download the list and associated report.
About Appalachia Technologies, LLC:
Headquartered in Mechanicsburg, Pennsylvania, Appalachia was founded in 2004 and is a Best Places to Work in PA for 6 years in a row. Appalachia has been a Top 50 Fastest Growing Company in PA and has been named on the MSSP Alert Top 250 MSSPs, CRN MSP 500, and Channel Futures MSP 501 Lists. Appalachia is a SOC 2, Type II Audited company.
At Appalachia Technologies, we help businesses in our community stay ahead of the latest cybersecurity threats through a combination of technology, service, and education. We begin with a security risk assessment of the environment and then we build a cybersecurity roadmap to identify and prioritize improvements to your overall security posture. Our managed security services allow you to focus on your business goals and objectives, while our SOC (Security Operations Center) proactively monitors, manages and responds to security events in your environment.
About CyberRisk Alliance
CyberRisk Alliance (CRA) is a business intelligence company serving the high growth, rapidly evolving cybersecurity community with a diversified portfolio of services that inform, educate, build community, and inspire an efficient marketplace. Our trusted information leverages a unique network of journalists, analysts and influencers, policymakers, and practitioners. CRA's brands include SC Media, Security Weekly, ChannelE2E, MSSP Alert, InfoSec World, Identiverse, Cybersecurity Collaboration Forum, its research unit CRA Business Intelligence, the peer-to-peer CISO membership network, Cybersecurity Collaborative, the Official Cyber Security Summit, TECHEXPO Top Secret, and now LaunchTech Communications. Click here to learn more.